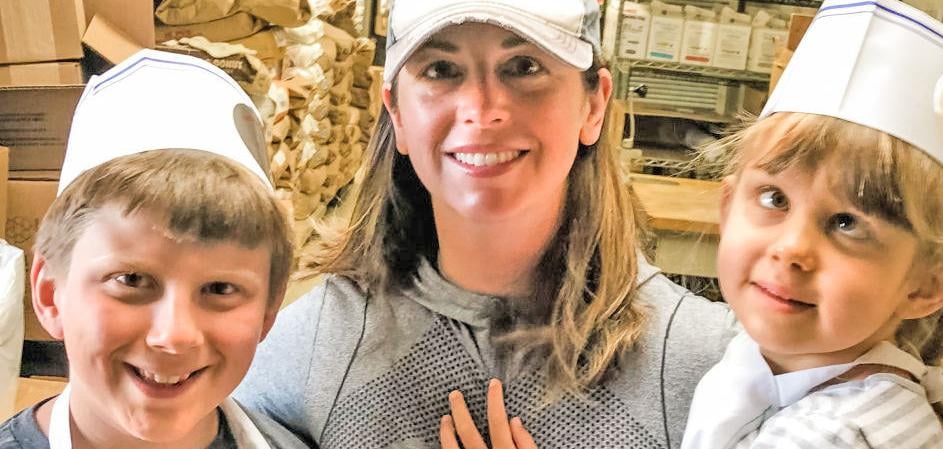 LONG BEACH — Make way, Cottage Bakery signage. You've got some company.
On Thursday, July 23, a Long Beach dining institution will see a name change for the first time in over 40 years, as it is renamed to Dylan's Cottage Bakery. The new name honors Dylan Harrell, the daughter of the bakery's new co-owners, Jeff and Casey Harrell, who passed away in April after a 20-month battle with diffuse intrinsic pontine glioma (DIPG), an incurable cancer.
The new signage is being installed after hours on July 22, and the bakery will celebrate its new name the following day by giving away a free "Dylan's Donut" to patrons. The new item, a cake donut with unicorn sprinkles, will be a permanent fixture at the bakery and a portion of its proceeds will be donated to the Dylan Jude Harrell DIPG Foundation, which aims to spread awareness of DIPG and help find a cure.
The Harrells, along with Mark and Lindy Swain, purchased the bakery from long-time owners Bob and Judi Andrew, who had owned and operated the bakery since 1974. The bakery has had a slew of different names since it first opened for business in 1908.
People are encouraged to swing by the bakery on July 23 to pick up a Dylan's Donut and remember Dylan and the strength and attitude she showed that captured the hearts of many on the peninsula. She loved visiting the bakery, Jeff said, and these are just a couple of ways the bakery can honor her as it moves forward.
Source: Thanks https://www.chinookobserver.com/news/community/cottage-bakery-gets-new-name/article_6c80f926-c870-11ea-ac6d-df58c678ee7c.html