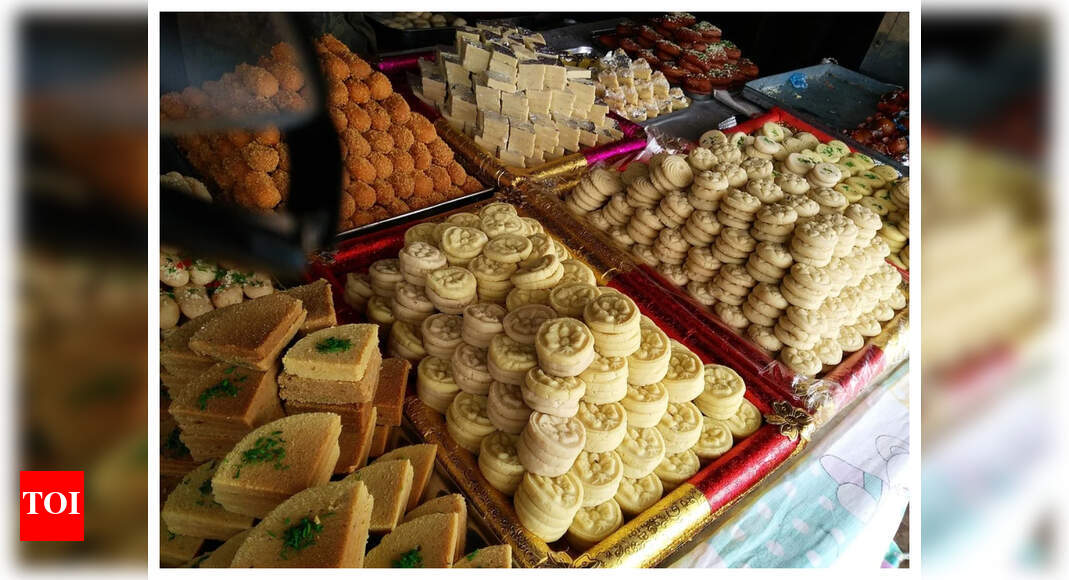 As per Hindu mythology, Goddess Parvati renounced food and water, and solicited for many years to win Lord Shiva's love in the form of marriage between them. Ever since, this ritual is celebrated as the festival of Teej in many states of India and by the Hindu women of Nepal. The festival is a ray of hope for all devotees and coaxes them to observe a fast and offer prayers to Goddess Parvati in a hope to find their better half, and after marriage, for their well-being.
Haryali Teej and Hartalika Teej welcome the monsoon season and are celebrated primarily by girls and women, with songs, dancing and prayer rituals. This year, the Teej will be observed on July 23. The timing for the tithi is going to start from July 22 at 7.22 pm and last till July 23 at 5.03 pm. Also, just like any other festival, food is an important part of celebrations. Here are some special food from India that are consumed on Teej.
1. Malpua
Popular in Uttar Pradesh, Bihar, and Rajasthan, Malpua is the Indian version of pancake. Made out of a mixture of flour, fennel and cardamom, and sometimes banana, it is dipped in a sugar syrup to further increase its sweetness. It is also eaten widely in Orissa, West Bengal and Maharashtra.
2. Ghevar

An extremely popular Rajasthani dish, Ghevar is a honeycomb like round-shaped sweet which is dipped in a sugar syrup. It uses basic ingredients like flour, ghee, and milk. Ghevar is made and sold across the country in vast numbers around the time of Teej.
3. Khasta Kachori

It is consumed extensively in the states of Uttar Pradesh and Rajasthan. Basically, Khasta Kachori is like a puff pastry, having different kinds of fillings. It is deep fried and comes with a variety of flavours like Onion Kachori, Urad Dal Kachori, etc.
4. Dal Baati Churma

An absolute delicacy, Dal Baati Churma is a very popular dish in Rajasthan and is an important part of Teej celebrations. It has 3 main components: Dal (mixture of cooked lentils), Baati (dough balls) and Churma (sweetened, cardamom flavoured crushed baati).
5. Puri with Raseele Aloo

It is eaten mainly in the states of Uttar Pradesh and Bihar. Puri is made by making a wheat dough, flavouring it with salt and spices, rolling it in small puris and frying them until they are puffed up. Raseele Aloo is a curry made out of boiled potatoes cooked in a tomato based gravy.
6. Kheer

It is not restricted to any particular geographical location and is prepared extensively in many parts of India. The 2 main ingredients of Kheer are rice and milk. They are cooked together and flavoured with dry fruits, saffron, etc. Kheer is a classic Indian dessert of India.

7. Anjeer Basundi

Consumed mostly in Gujarat and Maharashtra, it is made out of dried figs (anjeer). Anjeer Basundi is specially made for people who are suffering from diabetes. This dish is extremely easy in preparation and tasty. It is made by cooking anjeer in milk along with khoya, dry fruits, etc.
8. Thekwa

Prepared mostly in Eastern UP and Bihar, it refers to deep-fried delight made with wheat flour, ghee, sugar and dry fruits. A tight dough of the above ingredients is prepared which is further shaped into small/medium tikkis and deep-fried in pure ghee.
9. Gujiya

Pedukiya, also popularly known as Gujiya is a sweet dumpling-like dessert which is prepared in Eastern UP and Bihar. Gujiya has an outer covering of maida and is stuffed with a mixture of semolina, sweetened khoya and a lot of dried nuts.

Source: Thanks https://timesofindia.indiatimes.com/life-style/food-news/special-food-across-indian-states-on-teej/articleshow/77077742.cms