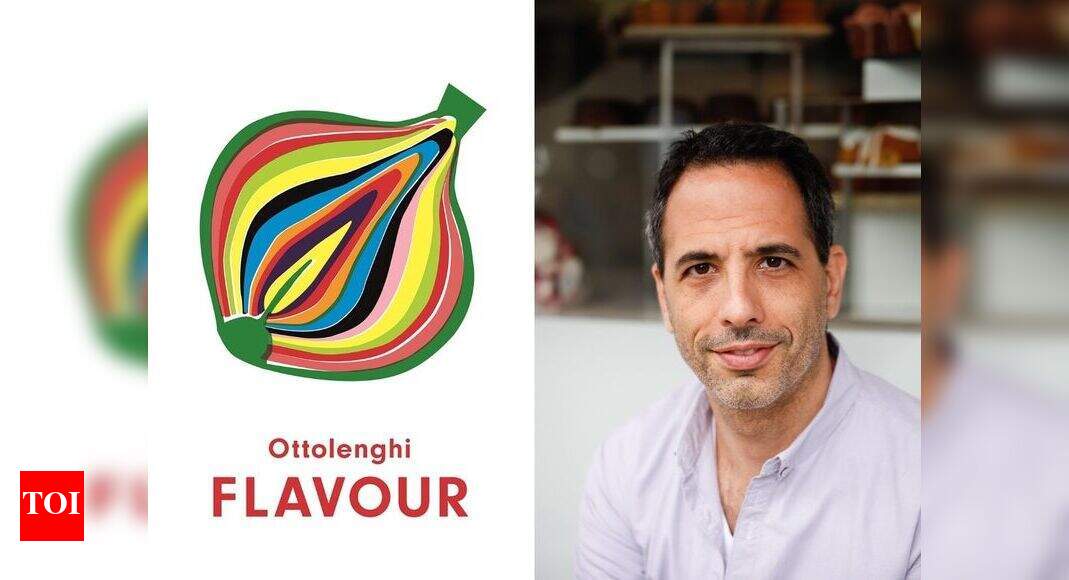 Renowned Israeli-English chef, restaurateur, and food writer Yottam Ottolenghi has come out with his eighth book 'Flavour'. The co-owner of six delis and restaurants in London, Yottam already has many bestselling cookbooks to his name, including Ottolenghi (2008), Plenty (2010), Jerusalem (2012), Plenty More (2014) and SIMPLE (2018).
The book is co-authored by Ixta Belfrage and is published by Penguin UK. It is a collection of more than 100 of Yottam's trademark, full-of-flavour, punchy vegetable recipes. He himself once remarked that his mission is to "celebrate vegetables or pulses without making them taste like meat, or as complements to meat, but to be what they are. It does no favour to vegetarians, making vegetables second best." Yottam surely succeeds in achieving his mission in his latest book wherein he celebrates numerous vegetarian dishes and their recipes.
In the book, which is the third of a vegetable trilogy after 'Plenty' and 'Plenty More', Yottam has provided the readers with eight new aubergine recipes. From a smoky aubergine cream slathered over fresh crunchy iceberg lettuce wedges to spicy Berbere ratatouille with coconut salsa to another way of roasting the enduringly fashionable cauliflower, the book has it all. The book centres on new ways of combining ingredients and techniques to maximize flavour.

'Flavour' is divided into three main parts or categories: Process (cooking methods that elevate vegetarian food to great heights), Pairing (identifies four basic pairings that are fundamental to great flavour), and Produce (offers impactful vegetables that are the solo stars of a dish). Some of the recipes featured in the book are Aubergine Dumplings alla Parmigiana, Hasselback Beetroot with Lime Leaf Butter, Miso Butter Onions, Spicy Mushroom Lasagne and Romano Pepper Schnitzels.
The blurb of Yottam's book reads: "Ottolenghi FLAVOUR combines simple recipes for weeknights, low-effort high-impact dishes, and standout meals for the relaxed cook. Packed with signature colourful photography, FLAVOUR not only inspires us with what to cook but how flavour is dialled up and why it works."
The book is now available in bookstores in UK. In India, only the e-book version of 'Flavour' could be purchased as of now. The hardcover of the same will be available in stores from Nov 2020.

Source: Thanks https://timesofindia.indiatimes.com/life-style/food-news/israeli-english-chef-yottam-ottolenghi-celebrates-vegetarian-dishes-in-his-latest-book-flavour/articleshow/78275272.cms