Javier Uriarte had a handful of reasons to be worried. He still does.
The 29-year-old Peruvian chef is the owner of his own restaurant, Ratio, in Northeast Columbia, dealing with launching his first eatery during the COVID-19 pandemic.
Initial plans to open with the backing of a group of investors changed. Now he's operating with his fiance as his business partner. 
But Uriarte's restaurant will open — doing so first with a soft-opening weekend starting on Sept. 24 that he tells Free Times it's virtually booked out.
It's an unusual and difficult time to open a restaurant, especially without investors, but besides standard opening-week jitters, Uriarte is focused on controlling only what he can.
He's taken a learn-on-the-fly approach to designing and planning out the entire restaurant, from kitchen to dining rooms, and that spirit extends to his outlook on the difficulties Ratio will face.
"I focus on what I try to do best and take care of my staff," he says. "I worry that people won't like my food."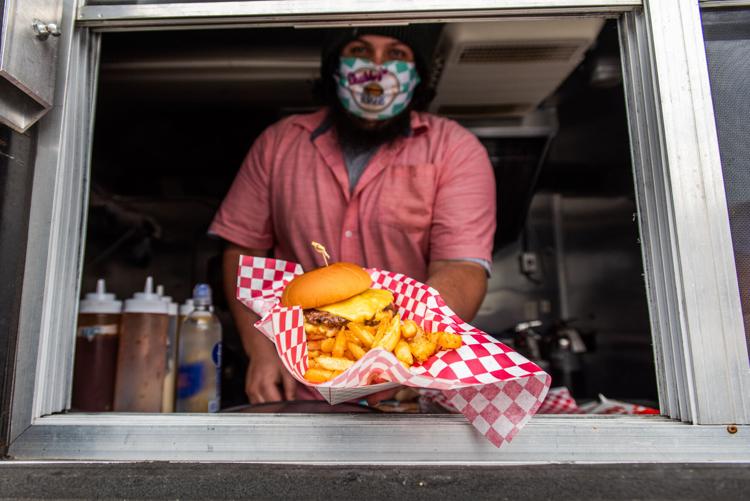 Uriarte is opening the Peruvian-influenced tapas restaurant with a tight knit crew of about 10 total employees. He hired Grant McCloskey, formerly the bar manager at Vista cocktail spot The Aristocrat, to lead the bar program, a move that he says has since eased most of his concerns with the opening.
The upscale restaurant's menu is finished, but Uriarte is keeping things private ahead of the opening. He hopes the surprise will create a better experience for guests, but he teases that some favorites from his previous stop at Hendrix — like chorizo empanadas and ceviche — and others like steak, and shrimp and grits will be on the menu.
"The whole point of Ratio is to have the right amount of food at a time," Uriarte explains. "Everyone that comes in should at least try two tapas at a time, not just to fulfill your hunger but to be able to understand the menu and what we're trying to do."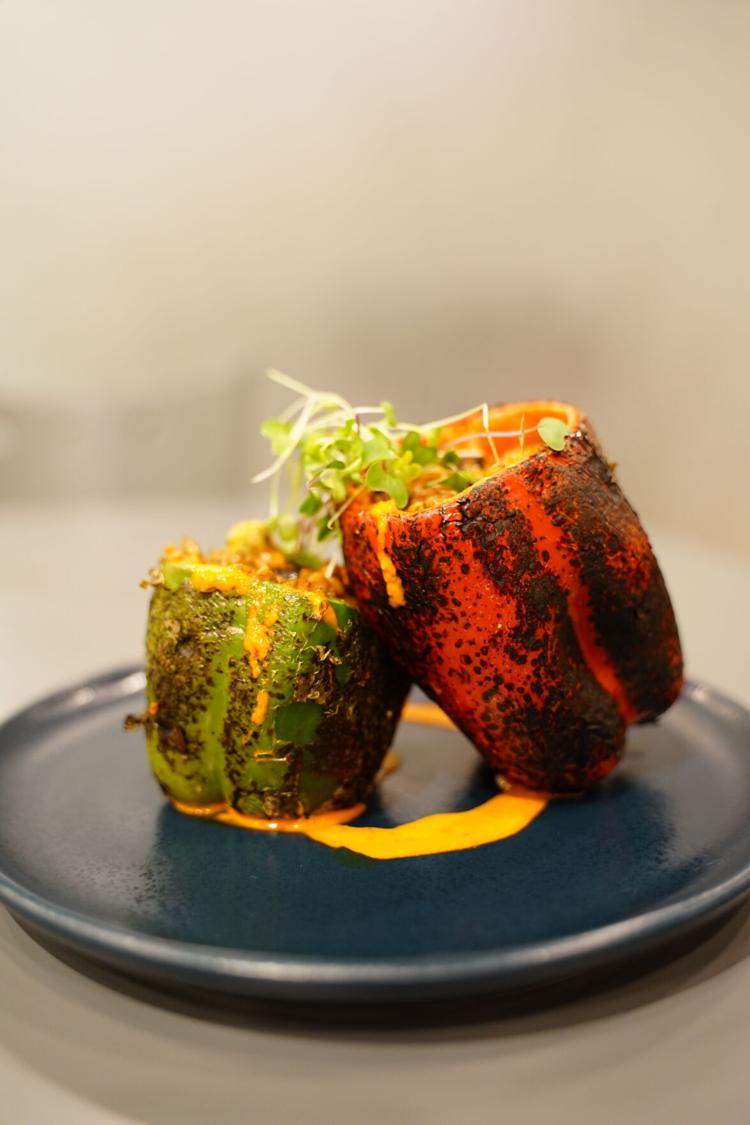 Uriarte hopes the menu pushes diners' tastes forward, while remaining approachable.
McCloskey, who previously headed up the bar program at a cocktail bar in Austin, Texas, and bartended at Cafe Strudel, is taking a similar approach with the bar. He says he's building on his approach at The Aristocrat, where he tried to make the menu equally inviting while also motivating guests to explore new ideas and ingredients.
Additionally, he hopes the bar program carries on the growing trend of sustainability in the food and beverage industry. He points to a practice such as taking the orange you peel for a cocktail, and then using the unused portion of the fruit in the kitchen or at the bar as an example.
"I'm going to take a lot of the same elements that worked for me at Aristocrat, but build on that here," McCloskey shares. "I think we're going to be bringing to Columbia something that is very modern and very different."
At only 29, Uriarte is a relative youngster when it comes to a chef opening his own restaurant. Indeed, it's been a quick ascent for the Columbia native who stepped up to lead his first kitchen under two years ago.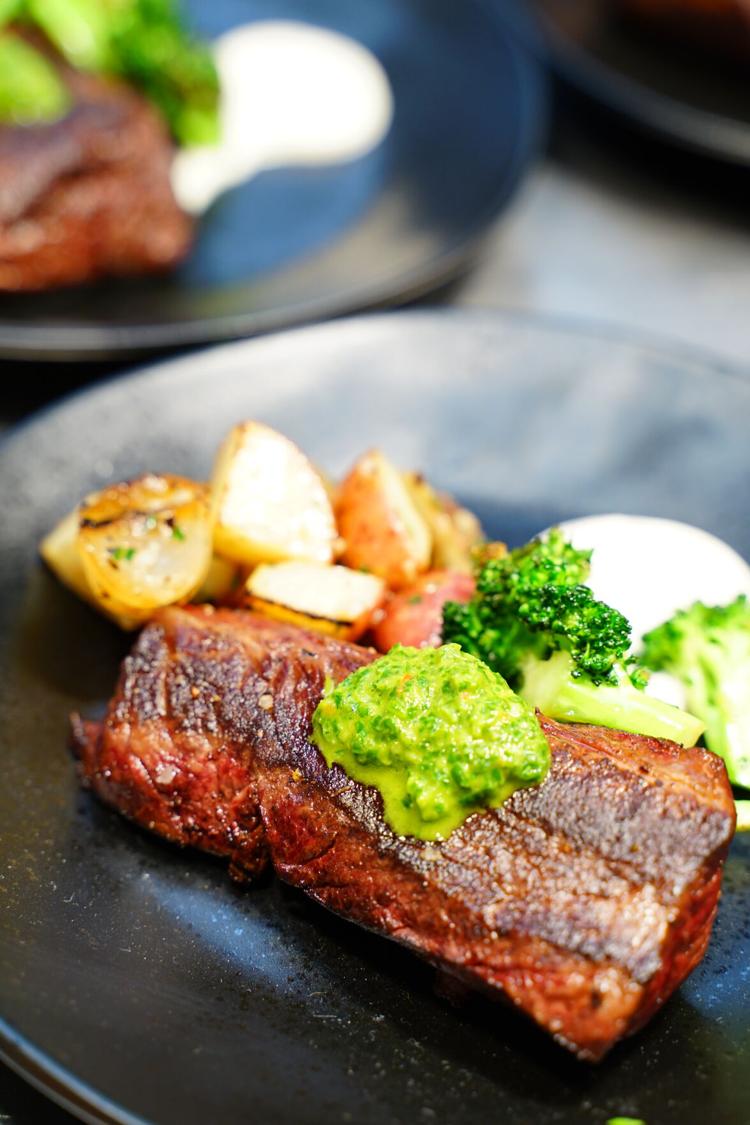 Uriarte's first cooking stint in Columbia was at Garibaldi's, which closed in 2015 in the space now occupied by Publico's in Five Points. He later moved to Cola's, the fine dining restaurant in downtown Columbia, and after only about six months, he moved to the nearby Motor Supply Company Bistro. In 2019, he joined the Main Street restaurant with rooftop bar and fine dining Hendrix, debuting as its executive chef on opening day.
There, his work was well received by guests and, based on customer reviews on the website Open Table, was named one of the company's top 20 new restaurants in the country last year. But amidst the COVID-19 pandemic, he was approached to leave Hendrix and open his own concept and seized the opportunity.
Uriarte says he doesn't think about his age in relation to his current circumstances and points to his culinary experience as a reason why.
"Obviously I'm young and have that passion and want to grow more and more," Uriarte offers. "I've gathered enough information and experience in my life that I'm obviously ready to take on whatever comes my way."
McCloskey says the chef's passion for Ratio, from the food to the guest, is evident and impressed him during his interview for the position.
"I felt that same spirit of when I talk about cocktails," he enthuses.
Uriarte's 42-seat restaurant will open at half capacity for indoors and have over 30 outdoor patio seats available. Its hours will be 4 p.m. and 10 p.m., Wednesday through Saturday. In the spirit of the times, the menu will be available for takeout as well.
He hopes the restaurant's closed days will be used for special private events or collaborations with other chefs and bartenders.
Source: Thanks https://www.postandcourier.com/free-times/food/unfazed-amid-tumultuous-times-columbia-chef-opening-fine-dining-restaurant-ratio/article_a28a1da2-feb4-11ea-b922-47f0a723ae52.html