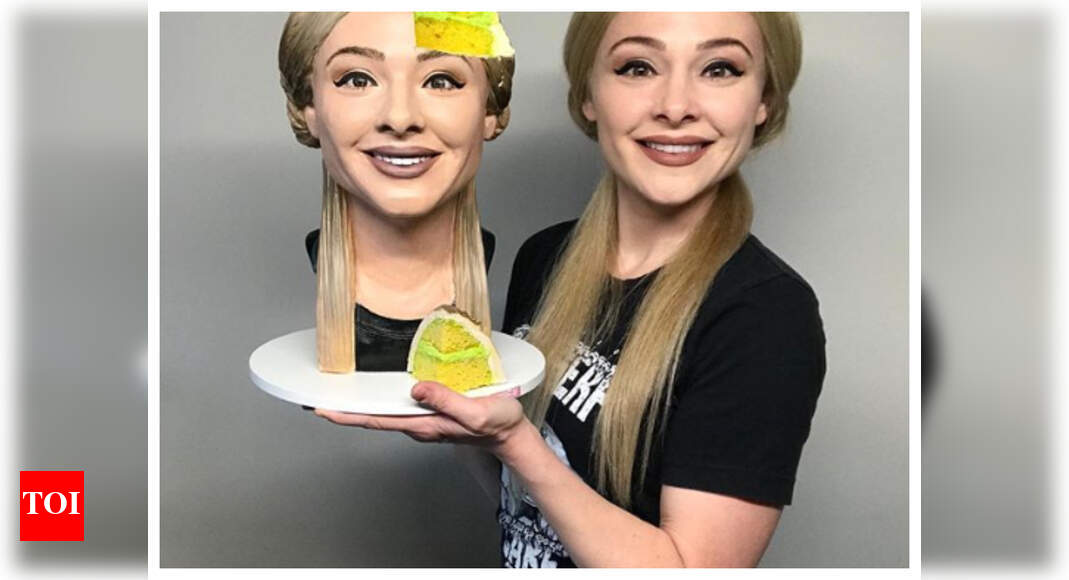 If you have been following the recent trend of 'Everything is Cake', you must be aware how people have taken the art of baking cakes to another level, where they are baking cakes that look like everyday objects. In the same league, this Texas-based baker has raised the bar to a new level with this selfie cake that, looks exactly like her. Have a look at the cake and herself in this video:
Texas-based baker, Natalie Sideserf, has been trending on social media for all good reasons. In the month of September, she made the headlines with her 'Alphabet Noodle Soup', which turned out to be a cake when cut. Now, her 'human face' cake is breaking the internet.
She recently shared a confectionery replica of herself and interestingly, they both looked identical. The real fun began when she started dissecting herself and you cannot miss out on this viral video that has garnered more than 99.8k views and 455 comments on Instagram.
If you are tempted to try this selfie cake, Natalie has also shared a video with the step-by-step entire process of making the cake on her YouTube channel Sideserf Cake Studio.
Have you ever tried baking such an interesting cake? Share your video with us on Instagram and tag @toifood.
Source: Thanks https://timesofindia.indiatimes.com/life-style/food-news/watch-this-viral-selfie-cake-has-left-netizens-happily-surprised/articleshow/78423531.cms