On March 16, the day Governor Larry Hogan closed all restaurants and bars for in-person dining in Maryland due to the COVID-19 crisis, Irene Salmon, co-owner of Dylan's Oyster Cellar, was in something of a state of shock. The beloved oyster bar at the corner of 36th Street and Chestnut Avenue in Hampden had been having a great run ever since opening its doors in December 2016. Most days of the week, the neighborhood restaurant was bustling with seafood lovers craving old-school dishes—coddies, cured anchovies, soft-shell crab sandwiches—washed down by local beers on tap. And the dining room, packed with everyone from hipsters perched on bar stools to families crammed into wooden booths, was convivial and carefree.
Fast forward to early July when an alarm sounded every 30 minutes to signal that it was time for staff to sanitize hightouch surfaces with industrial-grade disinfectants and cleaners. Long gone were the half-pencils and paper oyster menus that once graced every table. Masks were now mandatory for servers, as well as guests, who also got their temperatures taken. Interior capacity was capped at the mandated 50 percent, though in the small space, with tables spaced six feet apart, that allowed room for only 20 patrons. Weather permitting, sidewalk dining was available.
A few weeks later brought more doom and gloom, as Baltimore Mayor Jack Young once again shut down restaurants for indoor dining for two weeks. And by early August, it was back open at quarter capacity, though by that point, says Salmon, "no one wanted to sit inside, even when the patio was full."
Even on a good day pre-COVID, with profit margins at four to six percent, it wouldn't take much to sink a restaurant, especially a small independent one like Dylan's. And now there's even less room for error as the small business is reeling from lost revenue, while fixed costs such as rent and utility bills, and even items like laundry service for linens, remain the same.
"[Mid-March] was really wild," says Salmon. "We had to totally overhaul our business model and lay off half of our staff. We went from being a thriving business to a failing one overnight— and every restaurant I talk to is in the same position."
For Irene and her co-owner and husband, Dylan, overhauling their business model has meant everything from offering carryout to going cashless, limiting tables to four and under, and creating a reservations-only model. Of course, what works one month might not work in another—and just as they've settled into one routine, they've had to contemplate their next move. By late August, Salmon and her team were busy thinking about what would happen come winter with an eye toward a grab-and-go business. "It's like we've fallen into a black hole," says Salmon. "We need to see what the new norm is."
And while they're holding on for now, the losses—after years of work and a lifetime of financial and creative capital— have been devastating. "We are still at a 40 percent loss," says Salmon, who was able to bring back some of her staff thanks to a federal paycheck protection program (PPP) loan. "And that's not because we're not successful in terms of putting out good food or giving good service—it's all the things that are happening around us that are stifling what we were able to do before, when there weren't these limitations."
Despite the grim forecast for the hospitality industry, with a predicted nationwide loss of $240 billion in sales by year's end, according to the National Restaurant Association, Salmon is staying hopeful. "It's fine if we eat our savings to survive, but at a certain point you have to ask, 'When is the right time to fold?' In this situation, it's not right now, but I am watching the trends very closely."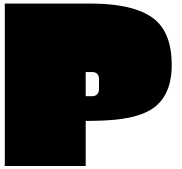 rior to the coronavirus pandemic, there were some 11,000 Maryland restaurants, from large chains to small independent eateries, employing a little over 200,000 people. Since mid-March, many have shared similar struggles to Dylan's—and thousands have already folded. "We are projecting that 35 percent of all restaurants in the state of Maryland are going to close permanently," says Marshall Weston, president of the Maryland Restaurant Association. "And that's an estimate," he stresses. "The longer this continues, and restaurants have a restricted seating capacity, and consumers are still uncomfortable eating out as regularly as they used to, these closures are going to happen."
Maryland's restaurant scene was going strong and the city was very much in the midst of its foodie renaissance prior to COVID. "The weather this winter and spring was relatively mild" says Weston. "In January and February, people were out and about, and restaurant sales were doing well—everyone felt they were off to a good start for the new year."
Seven months into the pandemic, the idea of a crowded dining room or a three-deep bar seems like a different reality. "Now it's just the reinvention of restaurants," says Weston. "After COVID hit, what we've all learned is that we've taken restaurants for granted. We were all used to dining out for several meals a week and those things helped create a thriving restaurant environment. Now that those things are taken away from us, restaurants are struggling, and people are struggling with their new routine of not being able to go out and dine with friends and family or go to bars and venues like they once used to. All of these things have traumatized the industry."
Reopening and recovery for hospitality workers and consumers alike will no doubt take time, but the culinary scene is nothing if not innovative. While there are many unknowns, one thing is for certain: In the age of COVID, and likely post-pandemic, restaurants will need to be reimagined, as they not only devise new ways to stay solvent but also restore confidence to consumers that restaurants are, indeed, safe spaces.
"Overall, restaurants are a very resilient group of businesses," says Weston. "They have the ability to adapt. The only thing that is certain now is that there will be changes in the way consumers go out to eat." Ashish Alfred, owner of Duck Duck Goose in Fells Point, puts it like this: "Whatever gets thrown our way, we will find a way to adapt."
"OVERALL, RESTAURANTS ARE A VERY RESILIENT GROUP OF BUSINESSES. THEY HAVE THE ABILITY TO ADAPT. THE ONLY THING THAT IS CERTAIN NOW IS THAT THERE WILL BE CHANGES IN THE WAY CONSUMERS GO OUT TO EAT."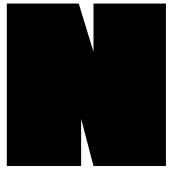 ecessity, as they say, is the mother of invention and nowhere is the fighting spirit stronger than scrappy Baltimore, a city that has weathered these tough times with grit and grace.
Locally, that means virtually all places have pivoted to carryout, with some, like The Corner Pantry in Mt. Washington and Miss Shirley's Cafe in Roland Park, even implementing new take-out windows, but other ideas have evolved, too. The Basque-themed La Cuchara in Hampden-Woodberry created a virtual marketplace with pantry staples for sale, from flour to sugar to olive oil, and durable carryout dishes like honey-roasted chicken and pickled beets, while paring down their menu for in-person dining.
Just down the street, James Beard-winning Woodberry Kitchen followed suit with its Here for Us market, a conglomeration of pantry staples from Woodberry's own kitchen, plus provisions from area restaurants, growers, and cheesemakers, from Karma Farm to Hawk's Hill Creamery. Taco kits have been all the rage at Grand Cru and Clavel, which is also selling T-shirts. Cook-at-home pizza kits were for sale at Homeslyce's various downtown locations. Places like Orto in Station North and Aldo's Ristorante in Little Italy have revamped their lineup for well-priced, family-style meals that riff off the regular menu.
And suddenly, fine-dining temples such as Foreman Wolf's Charleston and Cinghiale are doing first-time curbside carryout and patio dining on the sidewalks of Harbor East. (The restaurant group even had arts and crafts for sale at a newly created pop-up farmer's market outside their Roland Park property Johnny's.)
Restaurant owners have also made themselves more visible than ever to continue to build trust with patrons. Early in the crisis, Linwood and Ellen Dame of Linwood's waved from sidewalks as patrons drove by the pick-up line, while Tark's Grill co-owner Bruce Bodie did his own deliveries to customers' houses. Beloved chefs, such as Chris Amendola at Hampden's Foraged, offered "cook-alongs," selling market baskets of ingredients for DIY gourmet meals, and rolled out cooking demonstrations and classes online. And all across the city, there were tents (Rye Street Tavern installed chandeliers and air-conditioning in theirs), colorful umbrellas, and festive flowers to make al fresco dining more attractive, especially during the sweltering summer months. All over the country—and the world—restaurants have responded with out-of-the-box solutions, such as The Inn at Little Washington in Virginia, where mannequins —dressed in 1940s costumes—sit at empty tables to help fill up the dining room, or Mediamatic ETEN in the Netherlands, which hosts diners in individual glass greenhouses.
But even with all of these tactics, most spots are on life support. "Right now, restaurants are doing everything they can to survive and to prevent from closing permanently," says Weston. "No restaurant segment has been spared, from fine-dining spots to small diners—all restaurants are in survival mode."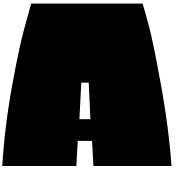 s rules and regulations change almost daily, "pivot" has become the word of the year. And restaurants have struggled to adapt on an almost minute- by-minute basis. In addition to the virtual marketplace at La Cuchara, for instance, the restaurant has created themed meal kits such as Parisian picnics and DIY cupcakes, and collaborated with the Charm City Night Market, supplying ingredients for participants in a virtual cooking event. When the restaurant earned a nod for its wine list from Wine Spectator, they featured a cellar raid with cut-rate prices. "We've been pretty scrappy," says chef/co-owner Ben Lefenfeld. "We try to figure out something to get by on a weekly basis. And we will keep doing that."
The big question is, will restaurants survive? "They are going to be changed," predicts Tony Foreman of Foreman Wolf restaurant group. "Things will continue to tilt in favor of chains and larger-scale places. Smaller, hand-crafted, curated, and cultivated experiences will be fewer and fewer, and the attraction to creating those things is going to be less and less—there's just too much risk."
But restaurants—derived from the French word "to restore"— with their hundreds of years of history, are not going away. Even now, with safety measures in place—temperature checks, mandatory health waivers, masks—much of the public's enthusiasm for eating out, or carrying in, has not been deterred.
"People have to go to restaurants," says Will Mester, co-owner of Le Comptoir du Vin in Station North. "People have to go out, they have to socialize. Restaurants provide that space—this is what cities are all about."
In a post-pandemic world—that is, if we can even begin to imagine it—there's hope that things will not only be okay, but even better than before. "Out of the Great Depression came The New Deal and a lot of innovation," says Lefenfeld. "This is something that my wife, Amy, has brought up several times. Out of the coronavirus, you're going to see a little bit of a renaissance. You're going to see people thinking about different ways to approach the business of owning a restaurant and it's going to change the overall landscape for the better."
On the following pages, we check in with six local eateries whose innovations have helped keep them afloat during these challenging times and whose approach to running their businesses are forever changed.
Source: Thanks https://www.baltimoremagazine.com/section/covid19/the-great-restaurant-reinvention/