Love having white sauce pasta? You would know how important it is to get the right taste of sauce when you are preparing pasta. The consistency of the sauce should be smooth and flowing and all the ingredients should mix well. If you are finding it too hard to prepare the white sauce for your pasta, you can go for the readymade options. These packaged options will let you save your time and ensure that you get the perfect taste while preparing white sauce pasta at home.
If you want to level up the flavour of your white sauce pasta, here is a list of options that you can use for the sauce. Pick the one that fits in your budget and take your Italian cooking to the next level.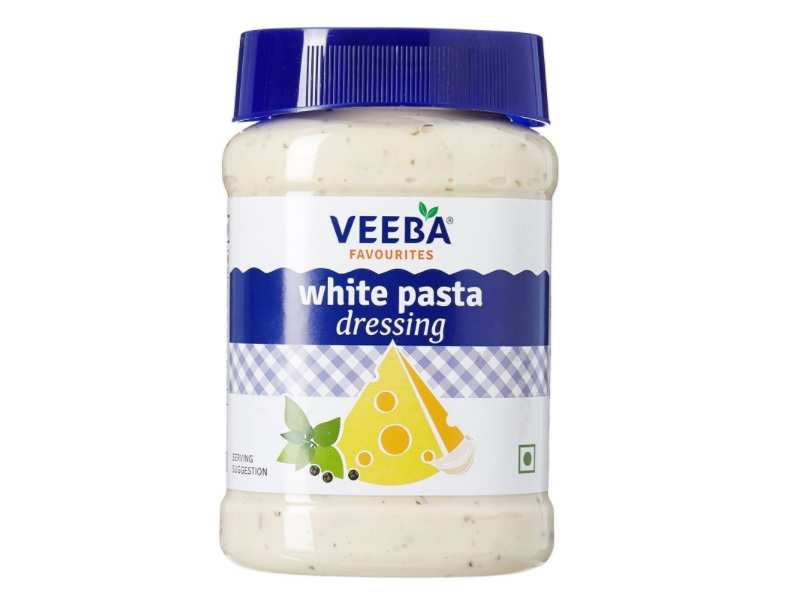 In the market of spreads, sauces and dressings, Veeba has been a trusted brand in India over the years. This white pasta dressing by the brand can work as a base which you can dilute as per the desired consistency to prepare lip-smacking white sauce pasta within a few minutes. This sauce has a combination of milk solids, spices, salt, herbs, edible oil and other necessary ingredients to give it the right flavour.

You need to refrigerate the jar after opening the pack but do not freeze it. Since it is a vegetarian product, almost everyone can have it.

Get it here.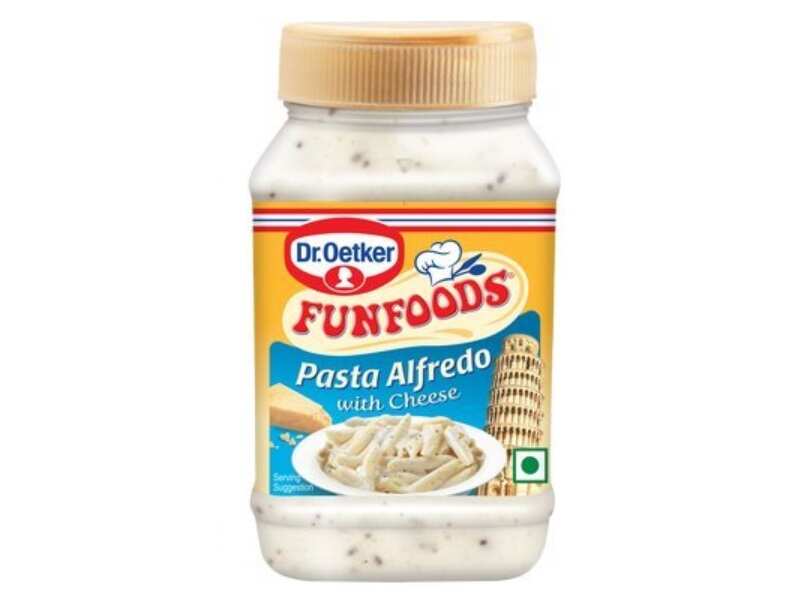 For those who prefer enjoying their white sauce pasta with a delicious cheesy flavour, this pack of pasta sauce by FunFoods can be a great choice to pick online. One of the best things about this sauce is that it is affordable. So, you need not think too much before buying it to prepare delicious white sauce pasta at home.

You just need to add a little amount of milk while sauteing to get the right consistency as this sauce is a thick one. You can even add additional spices to the prepared sauce if you love having spicy white sauce pasta.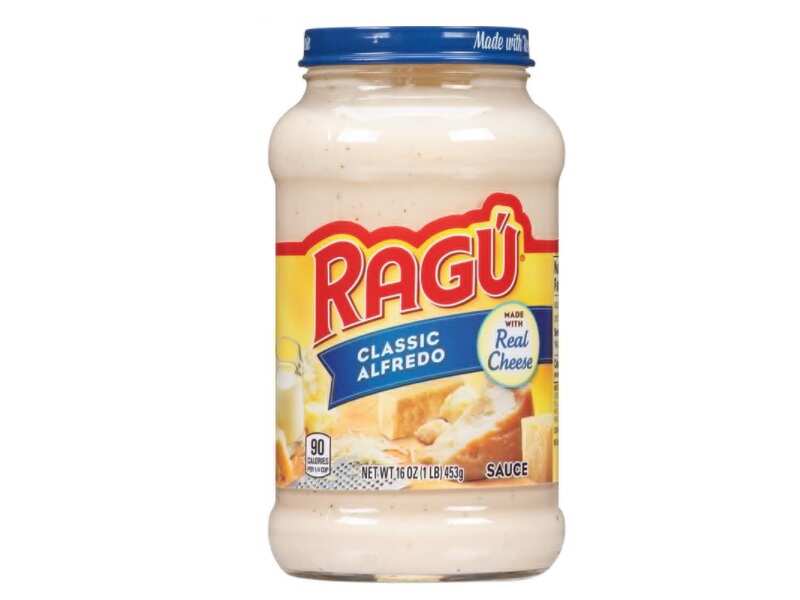 Here is another cheesy sauce pack that can make your white sauce pasta tastier. The brand claims that this sauce contains the extracts of real cheese making it a delight for cheese lovers. With fresh cream used in the preparation, the creamy and smooth texture of this sauce is maintained to make your sauce tastier.

Since this sauce contains eggs, vegetarians and vegans cannot have it. Besides using this cheesy sauce as a base for your pasta, you can even add grated mozzarella cheese while serving to please cheese lovers within a few minutes.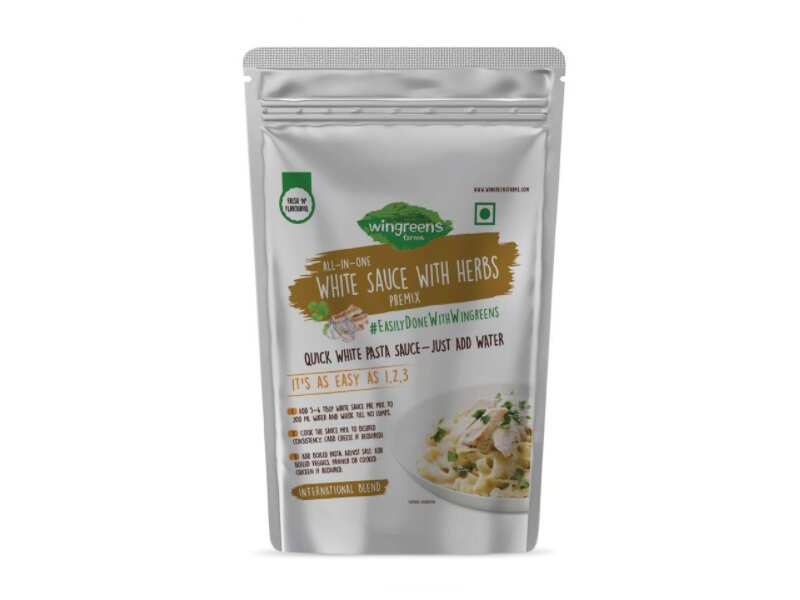 Wingreens Farms has been another popular brand in India that is known for offering a variety of delicious sauces and spreads. This all-in-one white sauce by the brand can be a great option to buy for preparing white sauce pasta at home. It will help you save your time as you just need to add some water to this sauce to get the right consistency of the sauce.

Once your sauce is ready, you can add boiled vegetables and pasta along with the necessary spices as per your taste preferences. This will help you save your time and you can have international flavours on your plate whenever you want.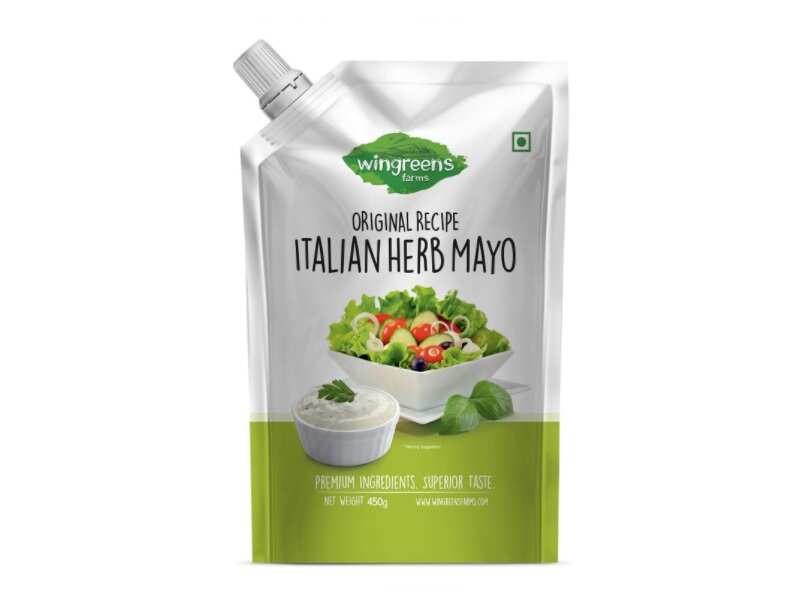 For those who prefer using mayonnaise to customize their white sauce for pasta, this pack of mayonnaise by Wingreens Farms can be a great option to buy online. With Italian herbs added to the mayonnaise, you will get the authentic Italian flavour in your pasta within no time.

It is a vegetarian product and you can add other necessary spices while preparing your white sauce with this mayonnaise. Just make sure that you adjust the consistency before adding boiled pasta or veggies to the sauce. You can even use this flavoured mayonnaise while preparing sandwiches or as a dip with your favourite snacks.
Looking for more choices in white sauce pasta? Explore the complete range here.

DISCLAIMER: The Times of India's journalists were not involved in the production of this article.

Source: Thanks https://timesofindia.indiatimes.com/most-searched-products/food-and-beverages/soups-and-snacks/white-sauce-for-pasta-get-the-perfect-taste-save-your-time/articleshow/78550044.cms