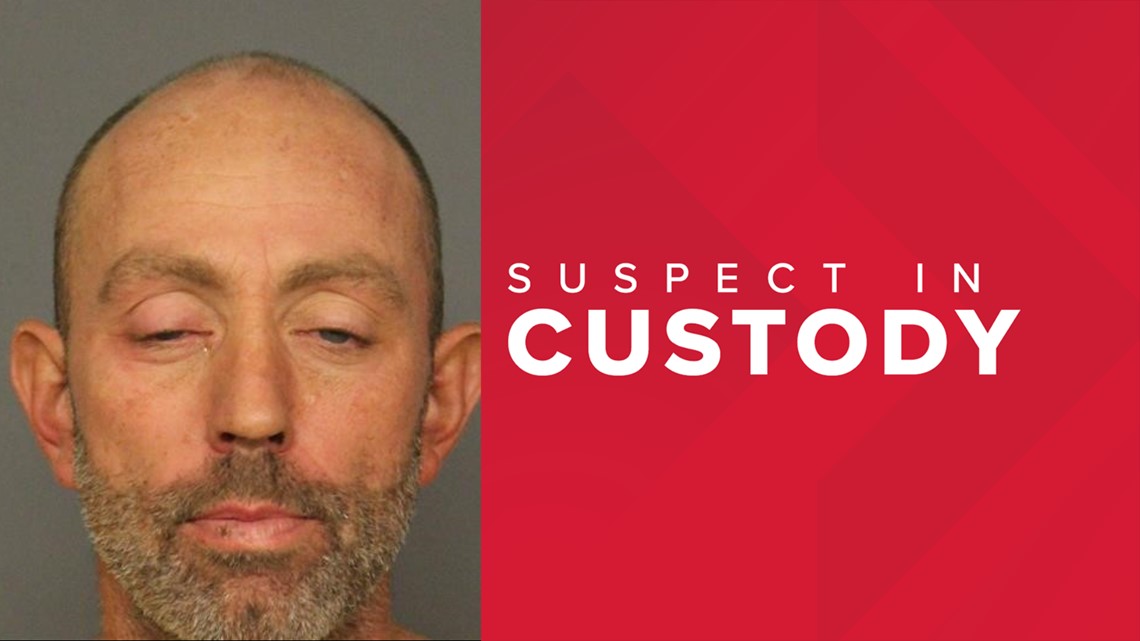 19th Street was closed from Wewatta Street to Chestnut Place.
DENVER — There was a large police presence in Lower Downtown Denver as the Denver Police Department (DPD) dealt with a barricade situation at 19th Street and Chestnut Place Sunday night into Monday morning.
According to a probable cause (PC) statement, 46-year-old Justin McBride went inside the Pig & Sprout Restaurant carrying a case at about 8:30 p.m. Sunday.
McBride went to the bar and opened the case, pulling out a rifle, the PC statement says.
Pig & Sprout's restaurant manager yelled for customers to leave once he saw the gun, according to police.
As people were running from the restaurant, McBride went to the upstairs portion of the restaurant, police said.
Staff and customers in the upstairs area hid in the employees' locker room, while McBride ate food and drank liquor that he didn't pay for, the PC statement says.
McBride then tried to get into the locker room where people were hiding, police said. 
Police said McBride was holding the rifle with its muzzle pointing first.
The people hiding in the locker room pushed the door closed and then started putting items in front of the door to keep McBride from coming in, the PC statement says.
McBride tried opening the locker room door a second time, police said. 
After realizing the locker room was occupied, McBride put restaurant furniture in front of the door, police said.
The DPD crisis intervention and SWAT teams responded to the scene.
McBride found a number of cell phones that restaurant-goers left behind and used them to talk to hostage negotiators, police said.
The PC statement says McBride refused to cooperate with negotiators' commands.
After more attempts to get McBride to surrender, the SWAT team went into the restaurant on the second floor and took him into custody just before 1:30 a.m. Monday, police said.
McBride is being held on suspicion of felony menacing and suspicion of false imprisonment. He's being held without bond at the Denver jail.
Andy Ganick, owner of The Pig & The Sprout, provided the following statement to 9NEWS regarding the situation:
"At this time, our immediate concerns are for the well-being and safety of our staff and guests and to support them through this difficult time. We are appreciative of the professionalism and swift action of the Denver Police Department to mitigate the situation and manage the ongoing investigation. As a family-owned and operated restaurant, we take great pride in all that we do to provide a warm, welcoming place for our staff, guests, and community. We look forward to moving on from this incident and not letting this rare moment define us and what we've built together."
RELATED: 25-year-old woman arrested following carjacking and standoff with Adams County deputies
RELATED: Man arrested Tuesday morning after lengthy standoff in Erie
SUGGESTED VIDEOS: Latest from 9NEWS 
Source: Thanks https://www.9news.com/article/news/crime/barricade-situation-19th-chestnut/73-03fc754b-120e-4946-b2ec-d962312dcd74