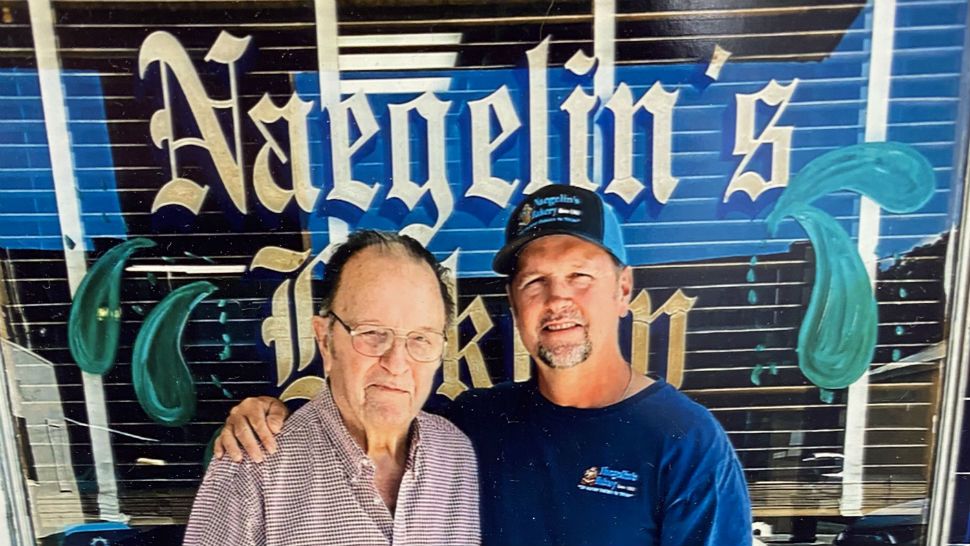 AUSTIN, Texas — The pandemic has had a devastating impact on small businesses in Texas and across the country, including one historic bakery that has been doing its best to survive during the era of COVID-19. 
Naegelin's Bakery has been in New Braunfels since 1868. Every morning at 4 a.m., the folks there are working hard to continue its legacy. 
"It's like little bees in the back. Everybody's busy doing their own thing that makes them strudels or bear claws or breads," said Ross Granzin, owner of Naegelin's. 
The bakery has a long history. 
"Mr. Naegelin Sr., he started the bakery, he came from Germany, and it was in 1868… and ever since then you know he's handed it down to all of his family. It was in their family for 110 years," said Granzin. "My dad bought it in 1980… so I've been here almost 40 years, a little over 40 years."
He loves carrying on the legacy of the historic bakery. 
"It makes you feel good because you don't want that tradition to ever die in this place because, I mean, I think a lot of people [would] be heartbroken if this place closed ever so I don't want to do it on my watch. It's not gonna happen, [I'll] do whatever I have to do to keep the bakery going."
At the start of the pandemic, they were worried about business, but, eventually, they were busier than ever. 
"We couldn't keep up with tortillas and breads and that's all everybody wanted," said Granzin. "People in all the grocery stores were running out of bread and stuff so at least we were doing our part trying to keep it all going, help people out."
Ultimately, he just hopes the bakery can help put a smile on people's faces. 
"Just that good feeling in your heart you know, it's just nice to make people happy," said Granzin.
Source: Thanks https://spectrumlocalnews.com/tx/san-antonio/news/2020/10/12/historic-bakery-pushes-through-pandemic