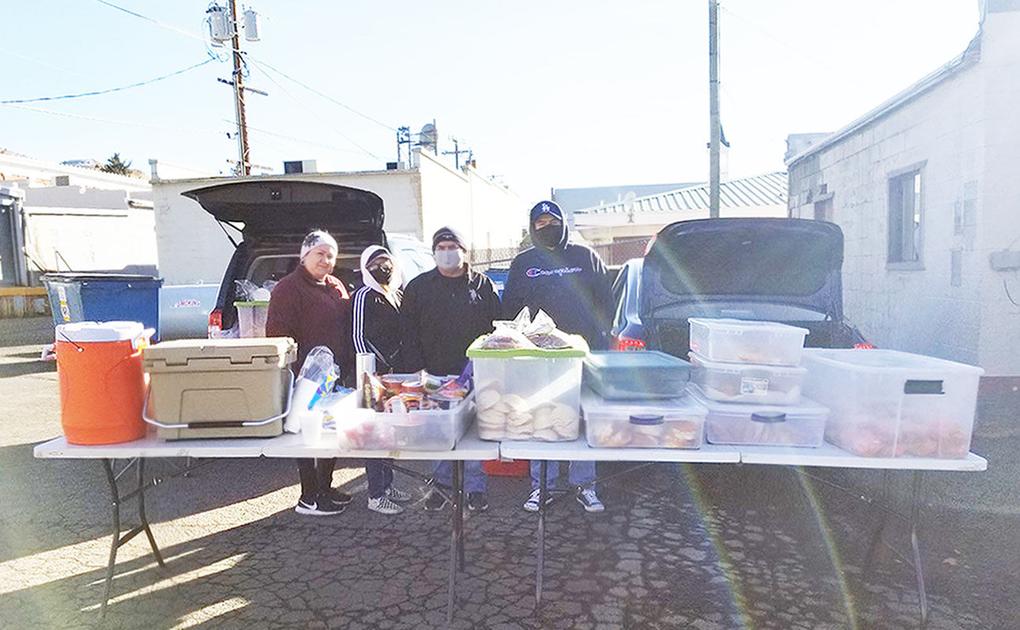 A Mexican bakery based in Klamath Falls is coming to Lakeview every Monday from Noon – 4 p.m. to serve customers in the region.
The La Perla Bakery is a 15-year-old bakery based in Klamath Falls and has been owned by Javier Cervantes and his family for the past four months. Cervantes said that he would often have customers who traveled over from the Lakeview area to shop at his bakery and to pick up items. He was encouraged by them to set up a location at least one day a week, as there is no bakery that serves the style of breads and candy that he serves in Lakeview.
Cervantes decided to set up shop in the parking lot in between the Napa Auto Parts store and the Pacific Crest Federal Credit Union on north Second street. Though he is currently located next to the taco truck, which is currently closed for the winter. Cervantes has not decided if he will remain in that location once the taco truck opens for business.
Cervantes works with his family including his mom Carmen, father Arturo and sister Jennifer. The family splits the work of the bakery with each one focusing on a different area of the bakery. Carmen works on some of the sweet breads along with the hot drinks that they are serving. Jennifer and Arturo work on tamales and the more traditional breads that are served.
Javier is proud of the breads, tamales and tacos that they serve as they are made fresh every morning, even when they are coming to Lakeview to serve them to the community. He said that everything, except for the items that are prepackaged like hot ramen soups and certain candies, are made fresh every morning by the family working together.
They have Conchas, which are similar to a sweet bread, in a couple of different of flavors one of them being chocolate. Pucha, Danesa, Pan de Maiz, Pan Agrio and more. Many of the items they sell are sweet and are fill with pastry flavoring. Along with the traditional torta bread which is used to make sandwiches.
The family also serves fresh tamales and tacos. While they are unable to bring every item that they sell in Klamath Falls; they are excited about the support from the community over the past couple of weeks that they have set up shop. Cervantes has not determined if will rotate the items that he will bring over, or if it will generally remain the same.
He is happy to bring the items over to people in the Lakeview area, so that they do not need to make the long drive over to Klamath Falls.
La Perla Bakery is located at 3840 Shasta Way, Klamath Falls. For more information call 541-273-2084.
Source: Thanks http://www.lakecountyexam.com/news/mexican-bakery-sets-up-shop-in-town/article_66dfee72-6024-11eb-82da-1fce138cacfc.html