Whether you enjoy a creamy cheesy pasta more or one with lots of spices, it is hard for a pasta lover to stay away from this delicious dish for long. You must be aware that preparing a delicious serving of pasta can be tricky at times. It needs skills to prepare pasta sauce and cook everything properly. And, it is a time-taking process even if you are using the readymade pasta sauce. For evening and midnight hunger pangs, there are various options available in instant pasta.
To help you save time without compromising with the flavours, we have something for you. Whether you love pasta with Indian flavours or something with lots of cheese, there are instant pasta packs for all your moods. Have a look at this list of some of the most popular packs of instant pasta available online.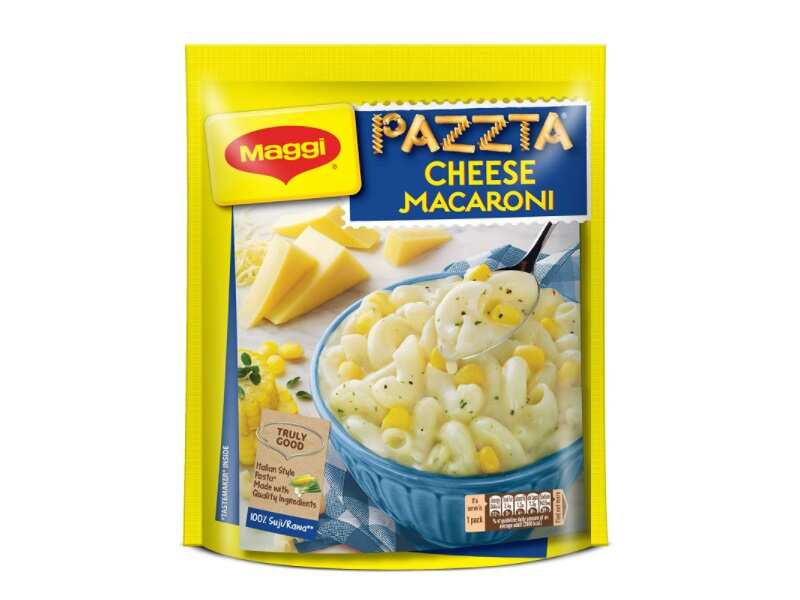 Whether you talk about instant noodles or instant pasta, Maggi has been a popular brand name in India that is trusted for delicious flavours in Indian snacks. The brand claims that this pasta is made from semolina. So, you need not think too much before preparing this pasta when you feel hungry. The creamy texture of the sauce will please your tastebuds and leave a good after-taste.

You just need to mix the contents of the pack with water and cook for about 5 minutes as per the instructions to prepare pasta. The shelf life of this pack of instant pasta is 9 months from the date of manufacturing.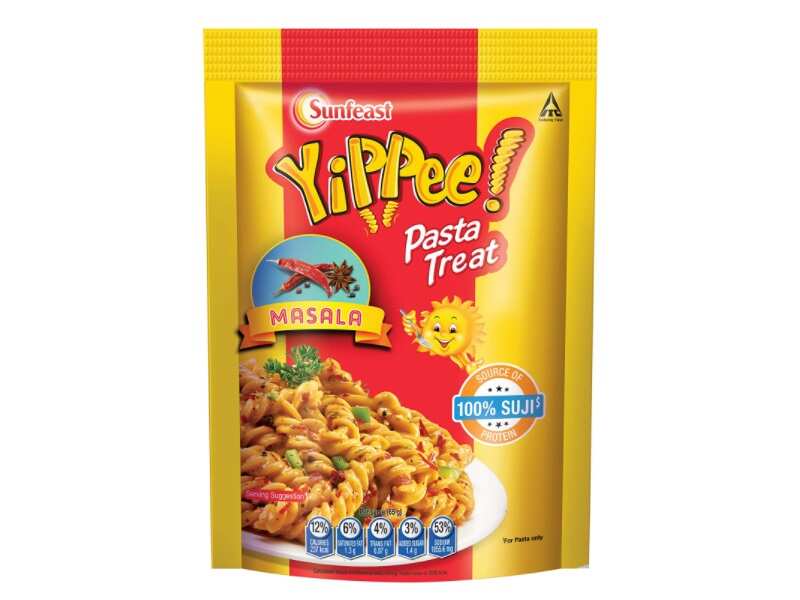 If you love having spicy snacks, this pack of instant pasta can be a good option for you. Free from refined flour, this pasta is made using semolina to allow you to have your favourite snacks without any worries. The soft and creamy texture of this pasta will please your tastebuds and ensure that you enjoy your favourite snack to the fullest.

You just need to cook this pasta with water and butter on a medium flame for 7-8 minutes to prepare your pasta. You can even prepare this pasta in a microwave.

Get it here.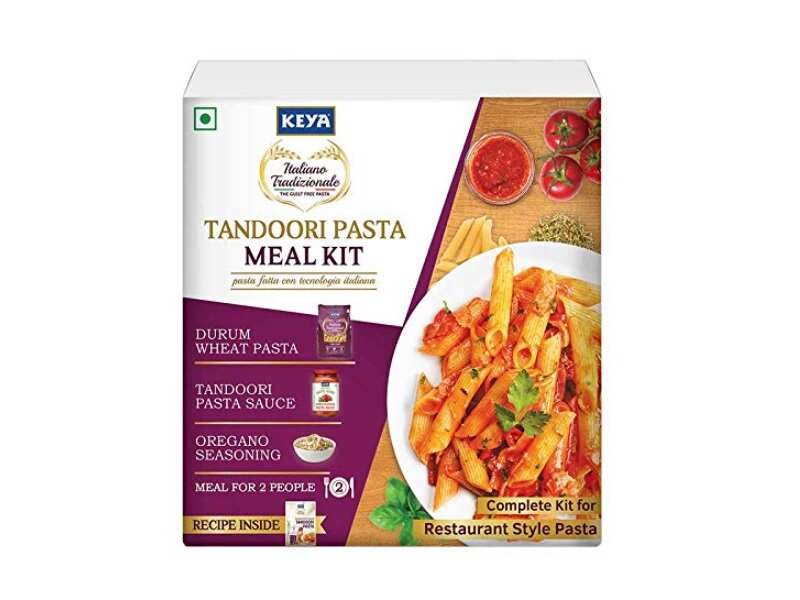 If you want to have pasta with India flavours, you can go for this pasta meal kit by Keya. Though this takes more time than other instant options, the flavour is worth the additional time. The kit contains wheat pasta, tandoori sauce and seasonings to prepare delicious restaurant-style pasta for 2 people. The kit even includes a recipe leaflet to make sure that you do not make mistakes while preparing pasta.

Since you need not assemble the ingredients while preparing this pasta, it can be a great option for your evening hunger pangs. The pack has a shelf life of 20 months and is even great for customizing your pasta flavours.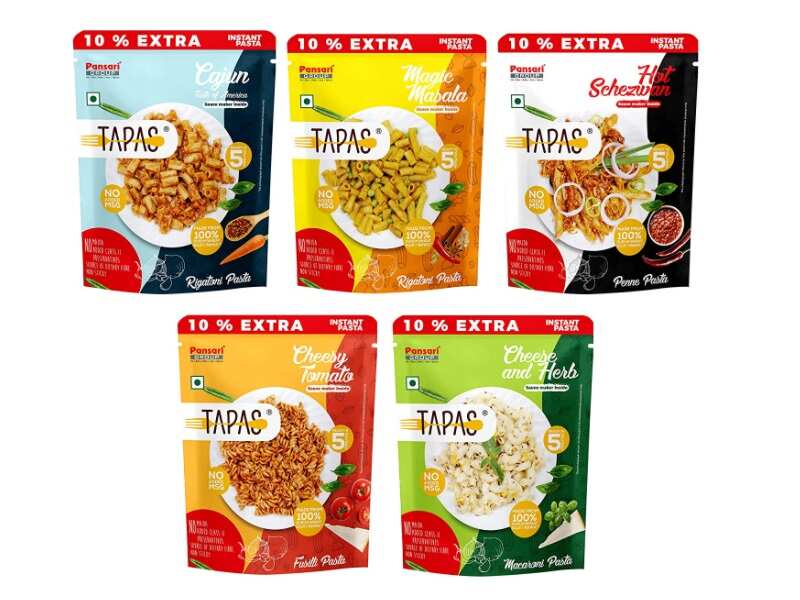 If you want to try different flavours of pasta at home every few weeks, this combo of 10 packs of instant pasta can be a good option to buy online. The combo contains 2 packs of each of Cajun pasta, Magic Masala pasta, Hot Schezwan pasta, Cheesy Tomato pasta and Cheese & Herb pasta. So, you can easily pick the right flavour for your mood whenever you feel hungry.

Since this pasta packs will let you prepare pasta in just 5 minutes, you need not wait for too long when you are feeling hungry.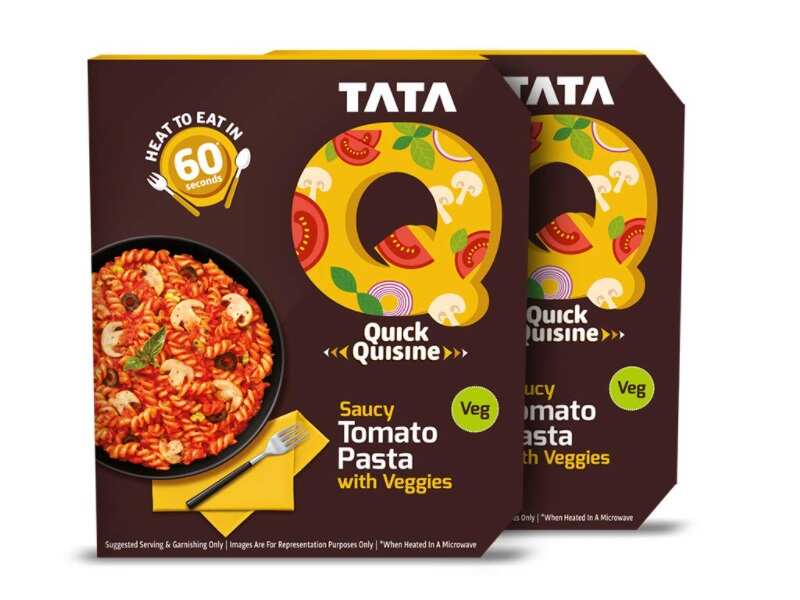 For tomato pasta lovers, this pack by Tata can be a good option to buy online. Loaded with veggies, this pasta can instantly please your tastebuds with its rich flavour. You just need to heat the pack for 60 seconds and a delicious serving of pasta will be ready for you. The pack even contains a fork and a napkin for your convenience.

The brand offers other variants in instant pasta as well to please your tastebuds in no time. So, you can choose as per your flavour preferences.

Want to check out other options? Explore here.

DISCLAIMER: The Times of India's journalists were not involved in the production of this article.
Source: Thanks https://timesofindia.indiatimes.com/most-searched-products/food-and-beverages/soups-and-snacks/pasta-delicious-instant-options-that-are-apt-for-your-evening-snacks/articleshow/81171972.cms