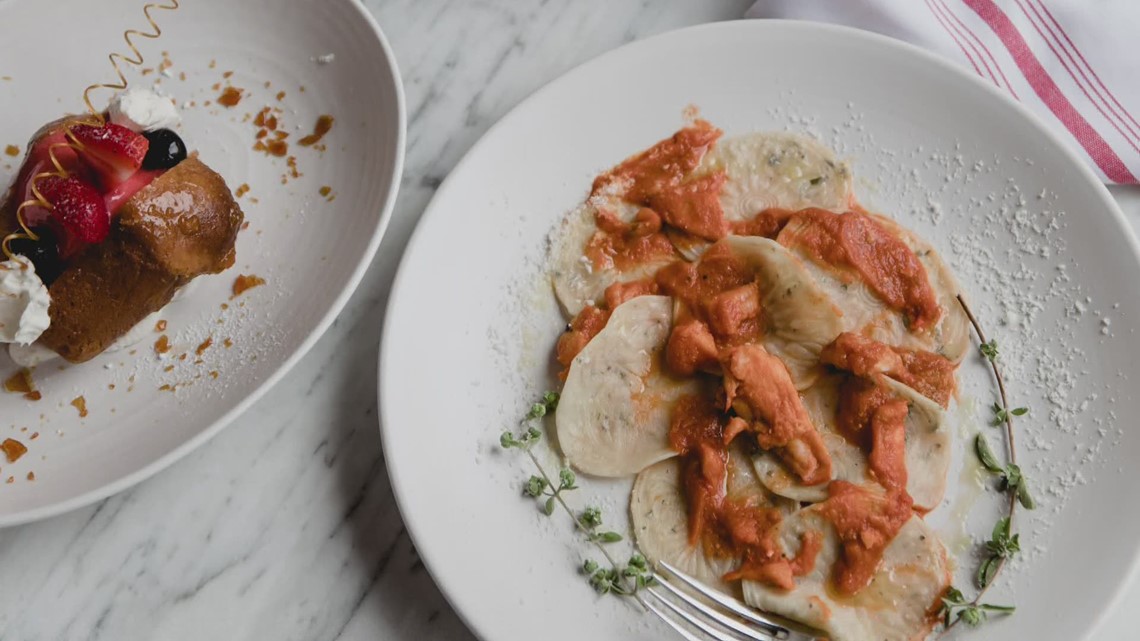 Maine Restaurant Week runs every year from March 1-12. Last year, it was one of the last events to take place before the COVID-19 shutdown.
MAINE, USA — For the last 13 years, March 1-12 has been dedicated to Maine Restaurant Week.
"It's a celebration of Maine's incredible restaurants. This year, of course, it is more pandemic focused and we are really eager to get the word out that we should all go out and support our restaurants," Gillian Britt, a co-founder of the event, said.
Restaurants were among the hardest hit during the pandemic, but many adapted to outdoor dining and curbside pickup, two things that will continue throughout Maine Restaurant Week.
"This year we have focused on adding curbside and outdoor, as well as indoor, as categories to Maine Restaurant Week," Britt said.
Britt explained that Maine Restaurant Week is often used as an opportunity for people to experience a new place and dine out with a three course meal, and for some people that was the last time they went out to eat before the pandemic began.
"I've had people tell me that the last meal they had out inside a restaurant was last year's Maine Restaurant Week," Britt said.
This year there isn't a mandate for restaurants to provide that three course meal because of the pandemic, but Britt said a lot of places are still planning to do so.
The original goal of Maine Restaurant Week was to provide a boost to restaurants during the cold winter months when sales are typically low.
"We've had restaurants who've told us that it makes this week in March feel like a week in August," Britt said.
Restaurant owners are excited to get the momentum rolling into spring.
Joseph Christopher, owner of Saltwater Grille and Three Dollar Deweys said he sees more and more customers each week and thinks people are starting to become more comfortable with going out.
"People are starting to get excited about being out so we're hoping it's a good lead up to spring," he said.
While things are different this year, she added that it's important to spread the word that these small local businesses are still here and need support.
"Even just a reminder that these restaurants are still here and need our help and maybe people buy gift cards," she said.
For a full list of restaurants participating in Maine Restaurant Week visit mainerestaurantweek.com.
Source: Thanks https://www.newscentermaine.com/article/money/business/small-business/supporting-maine-restaurant-week-in-the-time-of-covid-19-in-greater-portland-maine/97-538ed177-00d7-49ba-ab13-ab09cf1d195f