An extra chapati, one leftover piece of bread, veggies from the previous night, and even vegetable peels and trimmings-most of these food items land in the dustbin in a majority of Indian households. Some of us feel guilty while wasting food which would otherwise have been somebody's nourishment, but do not know what else to do with leftover food. In India, we do not have an extensive system of collecting food waste and putting it to constructive use.
Food wastage is a huge problem
According to the UN Hunger Report, although the world produces enough food to feed the entire global population, still as many as 811 million people go hungry every day. COVID-19 has worsened the hunger scenario as from 2019 to 2020, the number of undernourished people grew by as many as 161 million. As per Food and Agricultural Organisation report, nearly 931 million tonnes of food goes to waste each year which accounts for nearly 17% of global food production. As per the UN Environment Programme's (UNEP) Food Waste Index Report, 2021 61% of food waste comes from households, 26% from food service and 13% from retail.
Food waste is difficult to manage as it puts pressure on the waste management systems, contributes to pollution, and of course, leads to food insecurity and deprivation. Hence, reducing food wastage becomes imperative. While the best solution is to store food right and cook only as much as is required, however, leftovers are sometimes unavoidable. The best solution, therefore is-upcycling food.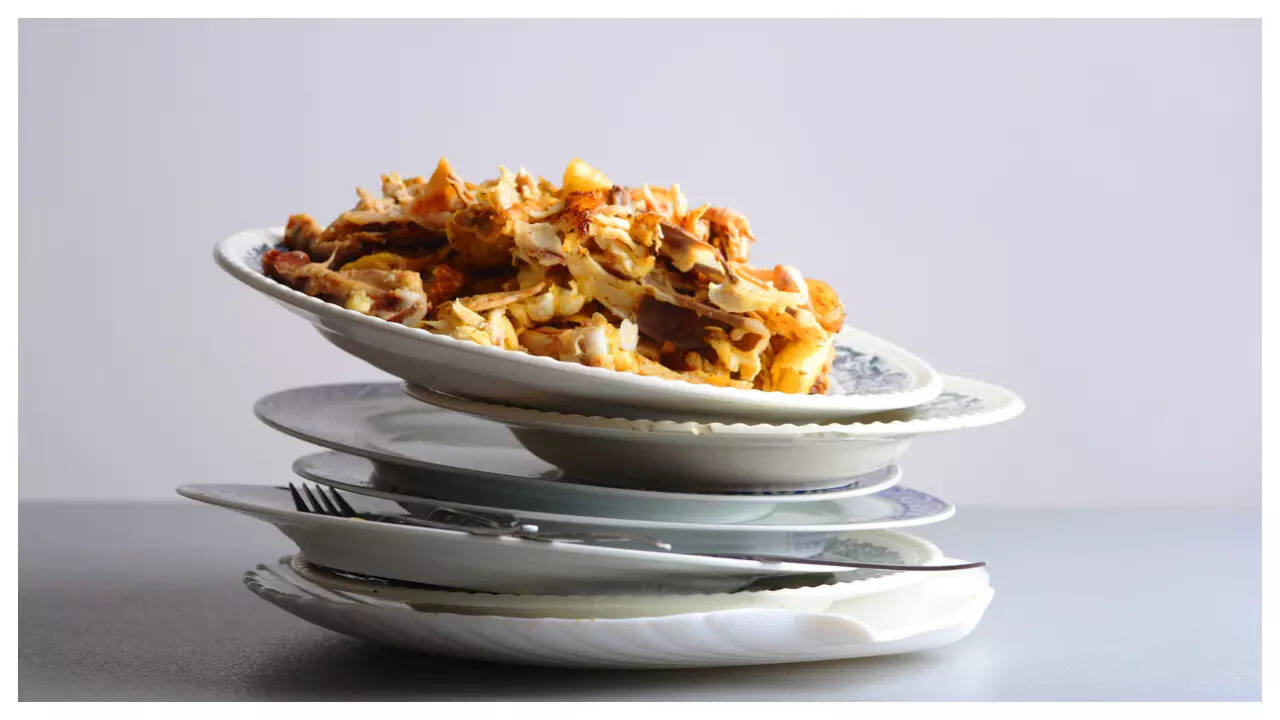 What is Upcycling?

Upcycling food is basically making use of those ingredients which ideally would not have been consumed. It is not the same as recycling-upcycled food is not something that has already been used or eaten by someone. Upcycling food is not a new concept, being the need of the hour, it is now being largely adopted at domestic and commercial levels to prevent food wastage. For example, making use of vegetable peels and chicken bones in making broth or using leftover rice to make granola bars.
Upcycling at the domestic level

Vickrham Vicky, food connoisseur, popular blogger, and chef, suggests- "Don't buy too much food at one go. Buy small quantities of perishable products. Always make a grocery shopping list in advance so that you can avoid wasteful shopping. Store your food well. Freeze as much as possible and don't always trust the Best before and Use by dates given on the boxes and packs. Believe your senses. We usually don't throw leftovers especially dals which we use to mix in the dough to make yummy parathas and even leftover vegetable dishes are used to make sandwiches and stuffed parathas."
Pushpa Jha, a homemaker has devised several ways that ensure food is not wasted in her kitchen. "I wash and wipe fresh veggies dry before rolling them in newspapers and stashing them away in the refrigerator. This makes them last longer. For cooked food I ensure I prepare only as much as is required. If there is anything extra left the next day, I use it to make Pav Bhaji, Veg Pulao, Kheer, or Sandwiches. In fact I have several interesting recipes to make the best use of leftover food."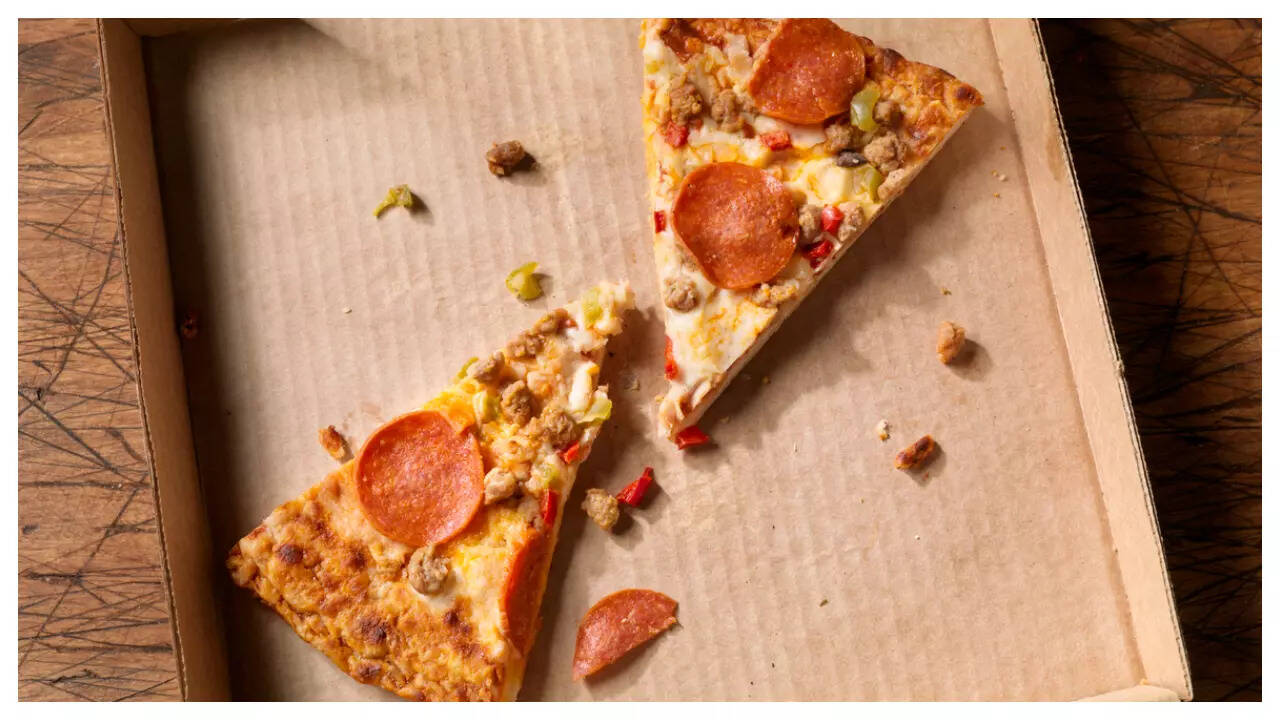 Preventing commercial wastage

Celebrity chef Manish Mehrotra says that his Indian Accent restaurants across the world ensure that not a single morsel is wasted and every bit of food in his restaurants is put to some constructive use. "Upscale restaurants cannot use the same food the next day. Besides, they have to make available all foods mentioned in the menu. So naturally even if it is a small batch, we do need to prepare some amount of extra food. But as a matter of policy we keep a close watch on the food cooked daily and anything which is produced extra is put to use with some added creativity. "Common things that may remain as leftovers are rice, quinoa etc. We put the rice in the dehydrator every night to dry and use it for garnishing, in bars, puffs, in making papad, desserts etc. For example in our tasting menu we have a dessert that is made by cooking rice as kheer, it is then pureed and spread out on silicon sheets and the result is a soft and silky papad. Similarly we use leftover quinoa to make granola bars."
Chef Mehrotra further says that sometimes the food from a previous meal is given an interesting twist by the inhouse chefs and is used for consumption by the staff. For example, Biryani is made with leftover Ghee Roast mutton or veggies are given a makeover and relished with kulcha by staff in the evening. Mehrotra also mentions the challenges of using vegetable peels in India as done internationally because of the environment, temperature and way of growing. "But we do use the trimmings in broths and stews."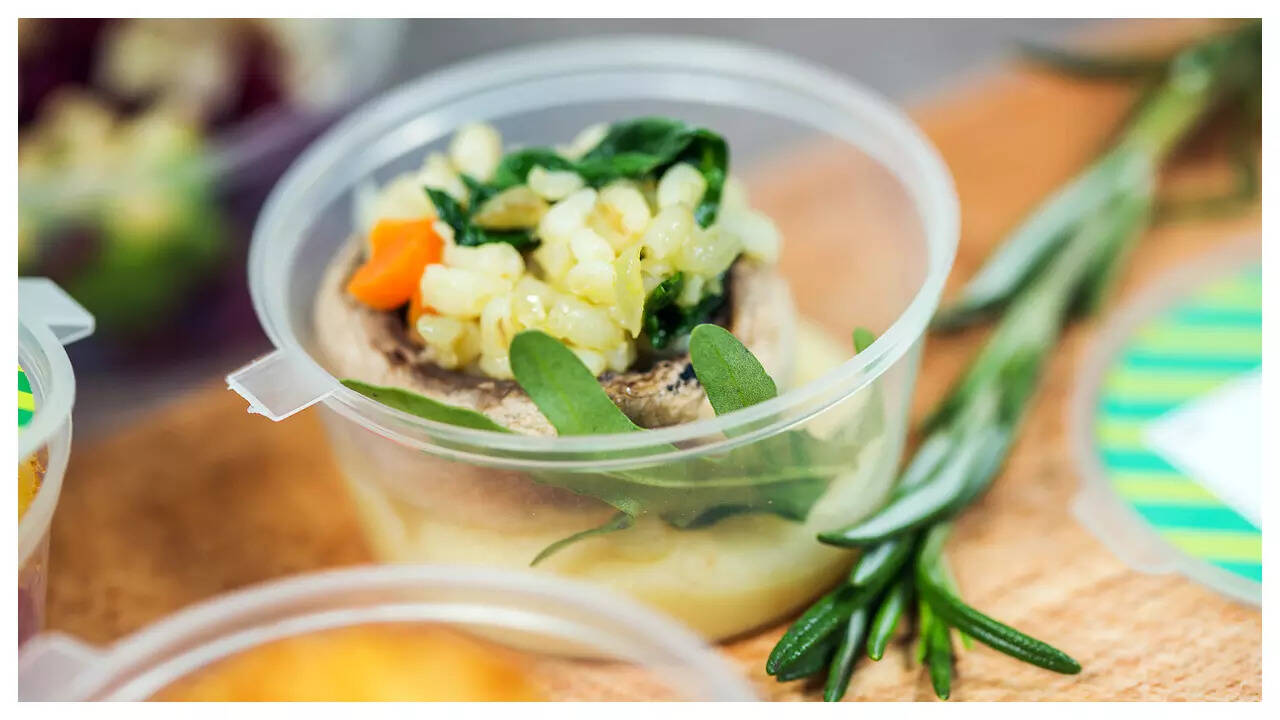 The way forward

Chef Tanvi Goswami, 30-year-old young Executive Chef, SAGA, Gurgaon says, "The trend of upcycled food will have a lasting impact on how we perceive "wastage" with respect to food. In my humble opinion, the integration of the concept will have a pivotal role on global sustainability, which in this day and age can only be supported by value-added models such as upcycling food. We at SAGA, thrive to utilize every facet of the raw produce. We instil a sense of ownership for produce sourced directly from the Earth. For Example, we use fish skin to make chips, Mutton neck bone to make stock and any kind of vegetable peel we dehydrate them and use it as a garnish. The conceptual thought process behind upcycling food looks to readapt our perception of waste, process waste into more marketable and sustainable products constructing a waste-reducing macro impact on the globe."
London based Michelin Plate Winner and Owner at Heritage Dulwich, Chef Dayashankar Sharma says, " Upcycling food creates new and high quality products from surplus food, building a sustainable food system. Using these upcycled ingredients has a few benefits:

1. As an establishment you are showing commitment to sustainability. Even big establishments like Michelin are promoting this with their New Michelin Green Star.
2. Operationally you are reducing wastage in your kitchen, thus saving cost.

3. Upccycled food gives more nutrients and we can leverage this in engineering a very attractive and healthy menu that also promotes sustainability.
Upcycling food is the ultimate goal of a zero-waste kitchen which is not just viable as a sustainable option but also has far-reaching economic significance at the commercial and domestic levels. So, what do you do to save food and do your bit towards the Earth? Tell us in the comments section below.
Thumb and Embed Images Courtesy: istock photos
For scrumptious recipes, videos, and exciting food news, subscribe to our free
Daily and
Weekly Newsletters.

Source: Thanks https://timesofindia.indiatimes.com/life-style/food-news/the-food-wastage-problem-is-bigger-than-we-thought-can-upcycling-be-a-solution/articleshow/87311167.cms